by johnmarkwatson on Jun.07, 2017, under Amyloidosis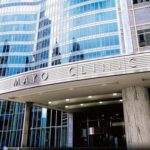 Monday's treatment was uneventful.  That's the good news.  We arrived at Mayo on Sunday evening only to realize that I had left my medicine at home.  I told the PA first thing when I arrived for my appointment that all was well except my memory!  She told me I wasn't the first one to forget something like that and probably wouldn't be the last.  She promptly called the pharmacy and had me taken care of in time for chemo.
The heart has been pretty stable the last couple of weeks with very little flutter or afib.  I go back to the cardiologist on June 12th to see if more work is needed.  I'm hoping this either clears up on its own or he can do another ablation.  Either way, I would like for it to be beating correctly.  The days I have the flutter are exhausting.
Next treatment is June 26th.  Please pray that the next 21 days continue to go well!
:
Treatment