by johnmarkwatson on Apr.22, 2017, under Amyloidosis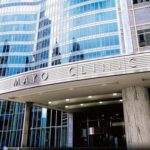 I will spend three days at Mayo Clinic, Monday – Wednesday. This is my six month follow-up for a potential liver transplant. I'm already at the top of the recipient list but am in a "hold" status. Since I have been doing so well, we have elected to forgo a transplant for now. It is unlikely I will ever agree to a transplant given the success rate for my particular genetic mutation. Typically it only gives the recipient another seven years of living and not a good seven years. So if it comes to that, I will probably just live out whatever days are left.
Besides treatment the next three days, they will do tests to verify if there is any other organ involvement or damage. Test include, kidneys, lungs, and heart. Amyloidosis, left untreated, typically causes extensive damage to major organs by creating "sludge" and making them inoperable. So far in my case it has been minimal. I would appreciate your thoughts and prayers for my treatment and results.
:Amyloidosis, Treatment